Regarding trusted brands in pool care, few names stand out as much as Hayward. For years, Hayward has dedicated itself to delivering high-quality, reliable products designed to keep your pool pristine and inviting. At the forefront of their lineup of superior pool care equipment is the Hayward Pool Vac.
An efficient automatic pool cleaner, the Hayward Pool Vac exemplifies Hayward's commitment to performance, durability, and ease of use. This premier cleaner offers a hassle-free solution to the common chore of pool cleaning, enabling you to enjoy a sparkling clean pool with minimal effort.
Through advanced technology and thoughtful design, the Hayward Pool Vac has become a favorite among pool owners seeking a reliable, comprehensive solution for pool maintenance.
The Importance of a Quality Pool Cleaner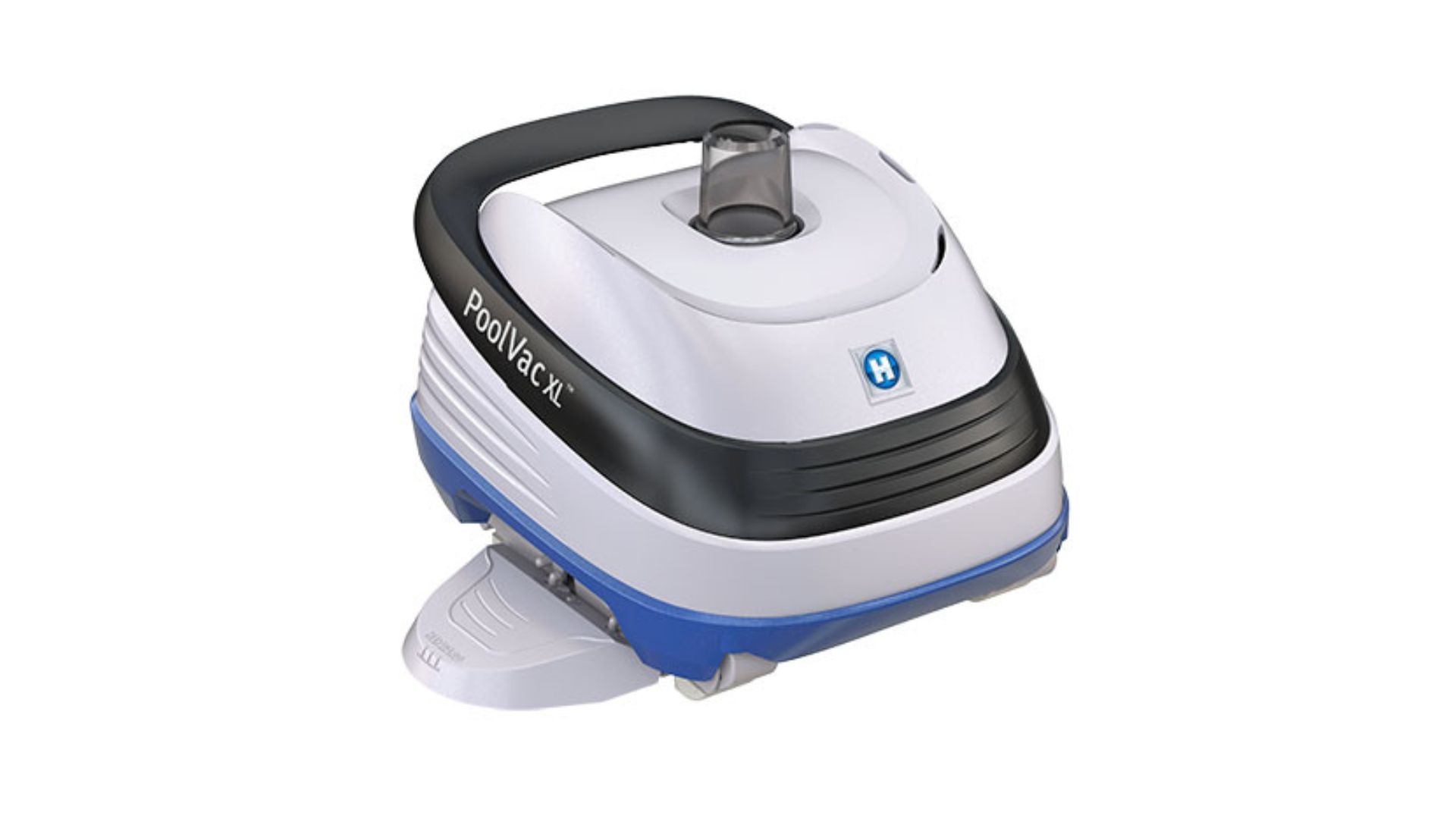 A swimming pool is a significant investment, providing a refreshing oasis during the hot summer months and serving as a social hub for gatherings, family fun, or a simple retreat after a long day. To maintain its allure, regular cleaning is crucial, and this is where the importance of a quality pool cleaner comes in.
Hayward Pool Vac, a well-regarded cleaner in the pool care industry, plays a vital role in maintaining the health and aesthetics of your pool.
This remarkable pool cleaner helps keep the water clear and free from dirt and debris, enhancing your swimming experience while safeguarding the pool's infrastructure.
Investing in a quality pool cleaner like the Hayward Pool Vac not only prolongs the lifespan of your pool but also ensures it remains a clean, safe, and enjoyable space.
The powerful cleaning capabilities of the Hayward Pool Vac mean less time spent on pool maintenance and more time enjoying your backyard haven.
Hayward pool VAC parts?
The Hayward Pool Vac series of automatic pool cleaners comprises several different components. These parts work together to provide a thorough, efficient cleaning for your swimming pool.
Here are some essential parts that make up a typical Hayward Pool Vac cleaner:
Turbine and Spindle Assembly: This is the heart of the Pool Vac cleaner, driving its movement and providing suction power.

Flaps: These parts help control the flow of water through the cleaner.

Shoes or "Feet": These help the cleaner to "walk" along the bottom of your pool and climb the walls, if necessary.

Wings: The wings guide debris into the cleaner's path and help with wall climbing.

Gear Box Assembly: This is responsible for controlling the steering pattern of the cleaner.

Hose Assembly: This part connects the cleaner to the pool's suction port and provides a path for removing debris into the pool's filtration system.

Lower and Upper Body: These parts house the internal components of the Pool Vac and are usually made of durable, lightweight plastic to withstand the harsh pool environment.
Always choose authorized Hayward Pool Vac dealers or trusted online retailers for genuine Hayward Pool Vac parts.
Exploring Hayward Pool Vac Models
Hayward's Pool Vac series sets the bar high regarding automatic pool cleaners. Each model in this series is carefully designed to meet varying pool cleaning needs, delivering high performance, reliability, and efficiency.
Whether you have a small pool tucked away in a cozy backyard or a large one that's the centerpiece of your property, there's a Hayward Pool Vac model engineered to keep it sparkling clean.
Let's dive into an in-depth exploration of each model to help you understand their distinct features and benefits:
The Hayward Pool Vac Ultra could be the perfect fit for your pool if you're searching for an automatic pool cleaner that combines top-notch technology with powerful cleaning capabilities.
The Ultra model's claim to fame is its unique AquaPilot programmed steering system, which provides complete coverage of your pool's surface – from the floor to the coves and walls.
The Hayward Pool Vac Ultra also features wider vacuum wings and an extended debris skirt, facilitating optimal debris pickup and thorough cleaning every time. Its efficient design doesn't require booster pumps, reducing your energy costs.
Additionally, it's compatible with variable-speed pumps, further attesting to its versatility. With easy installation and operation, the Pool Vac Ultra stands as a testament to Hayward's dedication to delivering reliable and user-friendly pool cleaning solutions.
Hayward Pool Vac V-Flex
If maximum suction power and efficient cleaning are your top priorities, consider the Hayward Pool Vac V-Flex. This model is equipped with state-of-the-art V-Flex technology, enabling it to pick up larger debris while maintaining optimal suction power at virtually any flow. Its design allows it to navigate tight corners and climb walls, ensuring a spotless clean throughout your entire pool.
The V-Flex model also features an adjustable roller skirt that maintains consistent suction even on uneven surfaces and when encountering obstacles. This ensures a consistent, thorough cleaning every time.
Its pre-programmed steering sequences ensure end-to-end cleaning, leaving no space untouched. With its robust performance and innovative design, the Pool Vac V-Flex has quickly become a favorite among pool owners seeking efficiency and effectiveness.
Built to deliver unparalleled efficiency and coverage, the Hayward Pool Vac XL is perfect for pools with larger dimensions. It operates silently, allowing you to enjoy your peaceful backyard while it takes care of the cleaning.
This model's patented AquaPilot steering technology ensures it covers every inch of your pool, from shallow ends to deep diving areas.
Its turbine-drive system offers a quiet, balanced operation, allowing the Pool Vac XL to perform its tasks smoothly. Moreover, it connects easily to your pool's existing filtration system, negating the need for additional equipment.
This straightforward installation, combined with its powerful cleaning capabilities, makes the Pool Vac XL a preferred choice for pool owners seeking both convenience and performance.
Emphasizing quiet operation and user-friendly design, the Hayward Pool Vac Navigator Pro is a standout option for comprehensive pool cleaning. Equipped with Hayward's exclusive SmartDrive® programmed steering, this model offers complete pool coverage and cleaning from the floor to the waterline.
The Navigator Pro is incredibly easy to install without requiring any additional tools. It effortlessly picks up both small and large debris, leaving your pool spotless after each cleaning cycle.
Moreover, its enhanced vacuum wings and skirt design offer superior debris pickup, ensuring your pool remains inviting for everyone. If you're after a blend of cutting-edge technology and user-friendly operation, the Navigator Pro might just be your ideal pool cleaner.
Hayward Pool Vac Classic
The Hayward Pool Vac Classic has remained a trusted choice for automatic pool cleaners, offering reliable, efficient cleaning through its programmed steering pattern. This model ensures comprehensive pool coverage, from tight corners to sprawling surfaces.
One of the Classic's distinguishing features is its turbine-drive system, which facilitates silent, smooth operation. This makes it a popular option for pool owners who prefer quiet yet powerful cleaning performance.
Plus, its easy-to-use design eliminates the need for manual work, allowing you more time to enjoy your pool rather than maintain it. The Pool Vac Classic reflects Hayward's commitment to providing pool owners with simple, innovative solutions that make pool maintenance less of a chore.
In the Hayward Pool Vac series, you're sure to find a model that aligns with your unique pool needs. Each offers a distinct blend of innovative features, ensuring superior cleaning performance.
How to Troubleshoot Your Hayward Pool Vac
Like any piece of advanced equipment, your Hayward Pool Vac may occasionally require troubleshooting to ensure it's operating at its best.
You can find yourself wondering, "Why is my Hayward pool vac not moving?" or "How can I better optimize my Hayward pool vac for a thorough clean?" Most common issues are relatively simple to diagnose and fix.
Hayward Pool Vac Not Moving
If your Pool Vac is not moving, it could be due to several reasons. Check for debris clogging the suction inlet, the hose, or the impeller. Confirm that the hose has enough length to reach the furthest point of the pool.
Also, make sure the hose isn't tangled or coiled. Adjusting the water flow may also help; it should not be too low or too high.
Not Cleaning Effectively
If you notice that your Hayward Pool Vac is not cleaning your pool as effectively as before, the cause could be wear and tear on the shoes, wings, or flaps. These parts should be replaced as needed to maintain optimal cleaning performance.
Stays in One Area
If your Pool Vac seems to favor one area of your pool, you may need to adjust the hose length or check for an unbalanced water flow. Adjusting the return jet orientation can also help distribute the cleaner evenly around the pool.
Remember, the user manual is a valuable resource when troubleshooting. And if you cannot solve the problem yourself, don't hesitate to reach out to Hayward's customer service or a professional pool technician for assistance.
Maintaining Your Hayward Pool Vac: A Comprehensive Guide
Regularly maintaining your Hayward Pool Vac can significantly enhance its lifespan and ensure optimal cleaning performance. Here are some key aspects to consider:
Regularly inspect your Pool Vac for signs of wear and tear. This includes the shoes, wings, and flaps, which should be replaced as needed to maintain optimal cleaning performance.
After each use, remove any debris that may have been collected in the cleaner. Regular cleaning prevents build-up that could impact the Pool Vac's performance or cause damage over time.
When not in use, especially during the colder months, store your Pool Vac in a clean, dry place to prevent any damage from harsh weather conditions.
Regularly inspect the hose for any signs of damage, such as cracks or splits. Also, ensure it is straight when in storage to prevent it from coiling or kinking.
Consider having your Pool Vac serviced by a professional annually. They can thoroughly inspect and take care of any necessary repairs or replacements.
Remember, keeping up with regular maintenance tasks ensures your Pool Vac functions at its best and can save you money in the long run by preventing more significant issues from arising.
Frequently Asked Questions
Q1: How do I install my Hayward Pool Vac?
Installing your Hayward Pool Vac is a straightforward process. Simply connect the cleaner head to the hose, then attach the hose to your pool's skimmer or dedicated suction port.
Ensure that the hose is long enough to reach the furthest point of your pool. Refer to the user manual for detailed instructions.
Q2: Why is my Hayward Pool Vac not moving?
If your Hayward Pool Vac is not moving, it could be due to a blockage in the cleaner or the hose, a tangled hose, or incorrect water flow.
Check for debris and adjust the water flow as necessary. If issues persist, contact Hayward's customer service for further assistance.
Q3: Can I use my Hayward Pool Vac in any type of pool?
Hayward Pool Vac models are organized to work in a variety of pool types, including concrete, vinyl, and fiberglass. However, specific models might be better suited for certain pool materials.
It's best to consult with our professional or Hayward's customer service to choose the right model for your pool.
Conclusion
Whether you're a new pool owner or an experienced one, maintaining a sparkling clean pool can often seem like an ongoing challenge. However, with a Hayward Pool Vac, or as some like to call it, the Hayward pool vacuum, in your arsenal, this task becomes significantly simpler.
This lineup of automatic pool cleaners, backed by Hayward's reputation for quality and innovation, offers something for every pool type and owner.
By choosing the right model, regularly maintaining it, and knowing how to troubleshoot potential issues, you can ensure your Pool Vac serves you well for years to come. A cleaner, more inviting pool is just a Hayward Pool Vac away!
With this guide, you can make the most out of your Hayward Pool Vac. Enjoy the clean, refreshing, and invigorating swimming experience only a well-maintained pool offers.